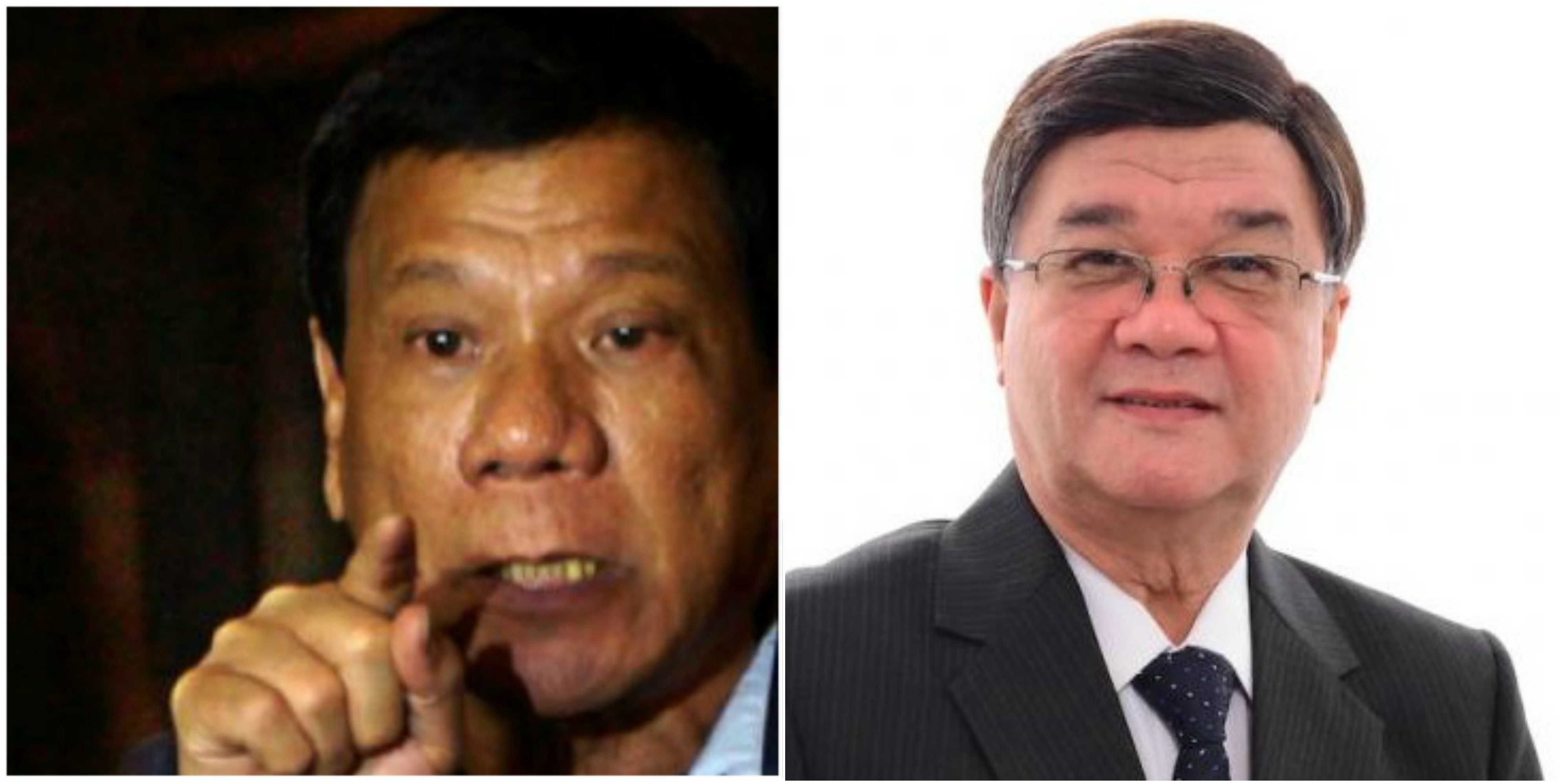 President Rodrigo Duterte was reportedly fumed and disappointed over the decision of the Department of Justice (DOJ) prosecution panel to dismiss the case against alleged drug lords Kerwin Espinosa and Peter Lim.
Presidential Spokesperson Harry Roque narrated how Duterte warned Justice Secretary Vitaliano Aguirre III for the result of the case against Espinosa who already confessed that he operated drug businesses in Visayas.
Duterte was heard during the joint command conference of the Philippine National Police (PNP) and Armed Forces of the Philippines (AFP) saying that he might place Aguirre inside the jail of Espinosa if the alleged drug lords attain their freedom.
"[Kapag] nakawala yan si Lim at Espinosa, siya ang ipapalit ko. I can review that dismissal order. Nag-amin na nga sa Congress! Why not admit it as evidence against him?" Roque quoted Duterte as saying.
"I will invoke my power of supervision and control and will review dismissal," the President said, according to Roque.
Duterte also decided that PNP would appeal the DOJ's decision to clear the names of the alleged drug lords.
Roque said that the Department of Justice already formed a new investigation panel to review cases against Espinosa and Lim.
Peter Lim and Kerwin Espinosa was accused by President Rodrigo Duterte of being big time drug lords who operated in Visayas.
Until now, Lim denied the accusations against him by the President, while Espinosa admitted during a senate hearing that he operated several illegal drug businesses and paying politicians in exchange of protection.
According to the resolution of the DOJ, there's lack of evidence that would prove the accusations against Espinosa and Lim.
"Our law enforcement agencies shall gather more concrete and competent evidence proving that respondents and other individuals are indeed involved in illegal drug activities," the DOJ resolution read.
Recently, Roque said that the decision over Lim and Espinosa case was quite concerning, however he reminded the public that the battle against the alleged drug lords was not yet over.
Meanwhile, Aguirre said that the decision of the DOJ was a slight bump on the war against illegal drugs.
"The dismissal is a slight bump on the war against drugs, it is likewise a wake up to all concerned that our efforts, from apprehension to resolution to conviction must be concerted and thorough," Aguirre said in a statement.
Former Aluera City Chief of Police C/Insp. Jovie Espenido also expressed his disappointment over the decision of the DOJ.
However, Espenido said that he also saw a good thing on the dismissal of Espinosa.
"Mabuti pa nga ma acquit na siya para sa labas ko na lang sya abangan." Espenido said.
The decision was made on December 20, 2017 however, it was only published in public yesterday.
Aside from Lim and Espinosa, 20 others were also cleared by the DOJ prosecution panel.
Aguirre is not yet giving any comment on the warning of President Duterte against him.