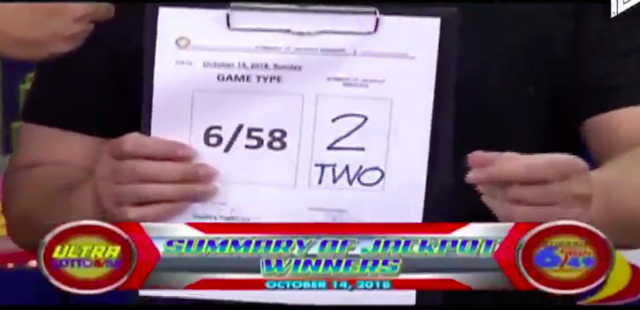 Two people will share the P1.18-billion Ultra Lotto 6/58 prize, the Philippine Charity Sweepstakes Office (PCSO) announced on Sunday, October 14.
The jackpot for the Sunday draw, reaching
P1,180,622,508
, was the biggest in lotto history in the country.
The winning combination was
40-50-37-25-01-45
.
This is the second time this year that two people won the Ultra Lotto 6/58 prize. Last February 16, two bettors shared the P331-million prize.
Ultra Lotto draws are held every Tuesday, Friday, and Sunday. To join, one must select 6 numbers from 1 to 58 or play Lucky Pick for randomly generated numbers. Each bet costs P24.