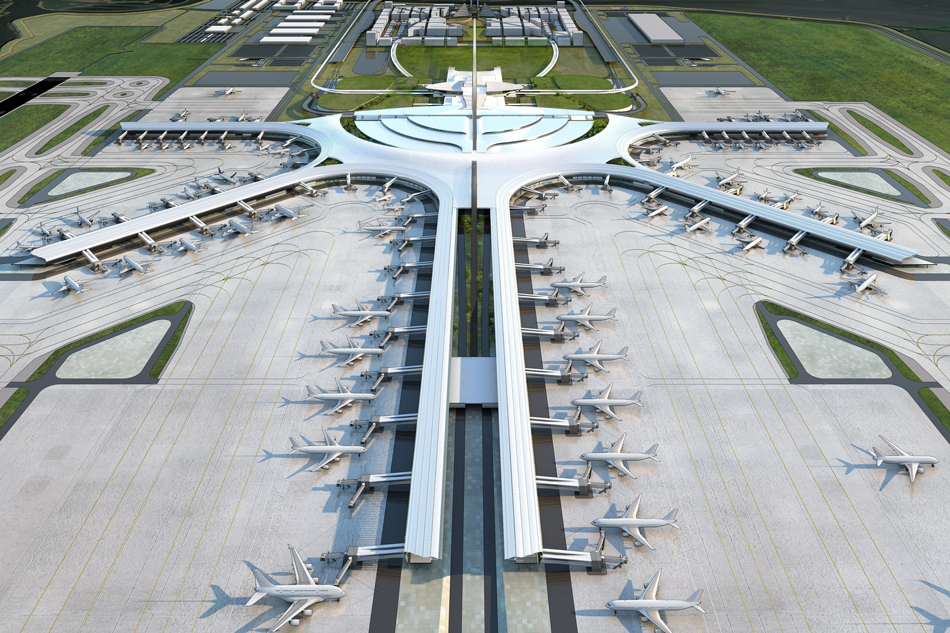 MANILA - San Miguel Corp on Friday released a number of design options for the proposed New Manila International Airport (NMIA) in Bulakan, Bulacan.
The proposed P734 billion airport will have 4 runways, expandable up to 6, with a capacity of 100 million passengers every year, San Miguel said in a statement.
The new airport is expected to bring "trillions of dollars" in economic activity, 35 million tourists annually as well 30 million tourism-related jobs for people in Bulacan and nearby provinces, the company said.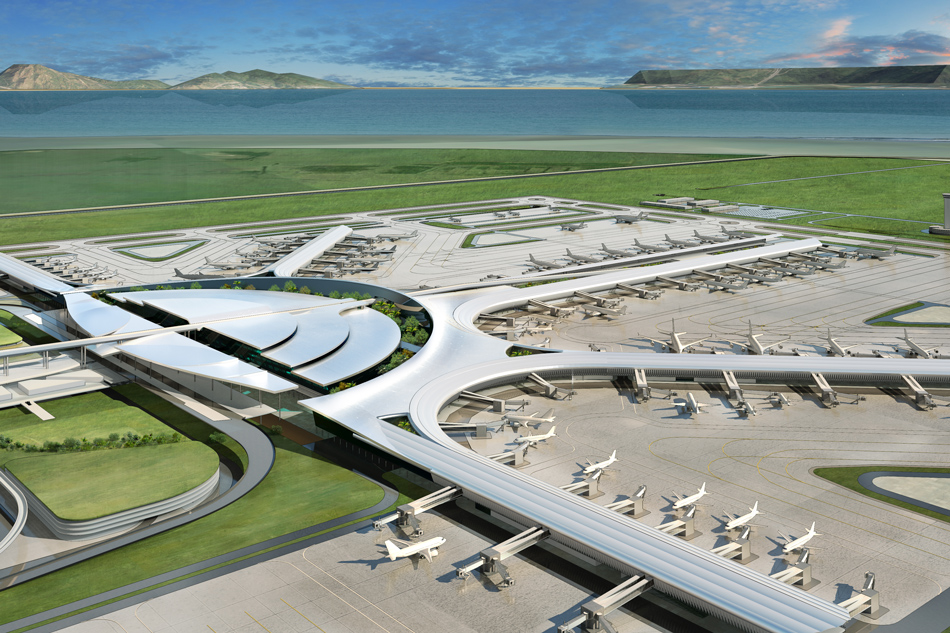 "It will provide more and better livelihood opportunities, not to take them away, ensure environmental balance and enhance resilience against calamities, because it's the right thing to do," SMC president and COO Ramon Ang said.
ALSO READ: Bulacan Airport Construction to be Started in Q4
"In other words, we envision a brighter future for everyone, but we know what's worth achieving isn't necessarily easy. We will face rough waters along the way, that's why we need everybody's help and support to make this dream a reality," he added.
San Miguel is waiting for the "Notice of Award" from the government before it can start the construction of the project.
Its unsolicited proposal to build the airport was unopposed during the recently concluded Swiss challenge, required for every public-private partnership projects.
ALSO READ: The Garden Ciudad de Victoria - BOCAUE, BULACAN
philippine news today philippine news gma philippine daily inquirer breaking news today philippine news headlines latest news philippines philippine news headlines today abs cbn news today philippine star abs-cbn news today abs cbn news live abs cbn news tv patrol abs cbn entertainment philippine news today manila news philippine news gma abscbn news twitter gma news weather balita ngayon sa gma news tagalog gma news and public affairs 24 oras news gma news entertainment gma news tv shows gma news walang pasok gma news tagalog version philippine news today philippine news headlines philippine news gma philippine news headlines today philippine news tagalog latest news philippines philippine daily inquirer breaking news today philippine newspapers