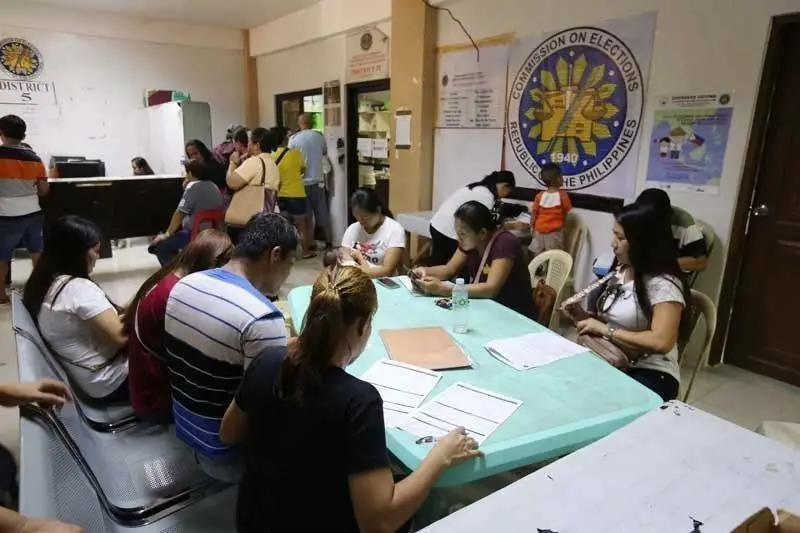 The Commission on Elections (COMELEC) is the body of the Philippine government tasked to regulate and manage everything that's happening during the elections.
As we all know, the registration for voting ends and that the COMELEC announces when the COMELEC voter registration procedures will resume.
This year, however, the COMELEC announced that the voter registration will continue in August for the Barangay and Sangguniang Kabataan (SK) for the May 2020 polls.
ames Jimenez, COMELEC spokesman, said that the COMELEC voter registration that will be resuming in August will only be for two (2) months—from August 1st, 2019 until September 30th, 2019—inclusive, of course, of holidays and weekends.
He also said that there would be in estimation a total of two (2) million new voters to register in this period.
Do SK voters need to register as a new barangay voter?
As per the regulation, current SK voters do not need to register as a new barangay voter anymore because when they turn 18, their names will automatically be transferred from the SK List of Voters to the list of regular voters.
The Department of Information and Communications Technology (DICT) suggested an alternative to the automated election system—an alternative that will inculcate the ballot confirmation process to be able to resolve transparency issues in the machines that count votes.
Eliseo Rio Jr., the Department of Information and Communications Technology (DICT) acting Secretary took the lead in demonstrating the alternative system when he made the proposal of returning to the pre-automated elections setup where the voting count happens.
Since the COMELEC voter registration is going to continue in August, Rio said that the ones who would feed the ballots to the tallying or vote counting machines would be the election officers.
When it's counting time, the actual ballots' images would be projected together with the data on how the vote counting machine was able to read it.
This will not only be better and more efficient, it will also allow the tasked poll watchers to successfully verify and authenticate the votes to see if it was counted properly.