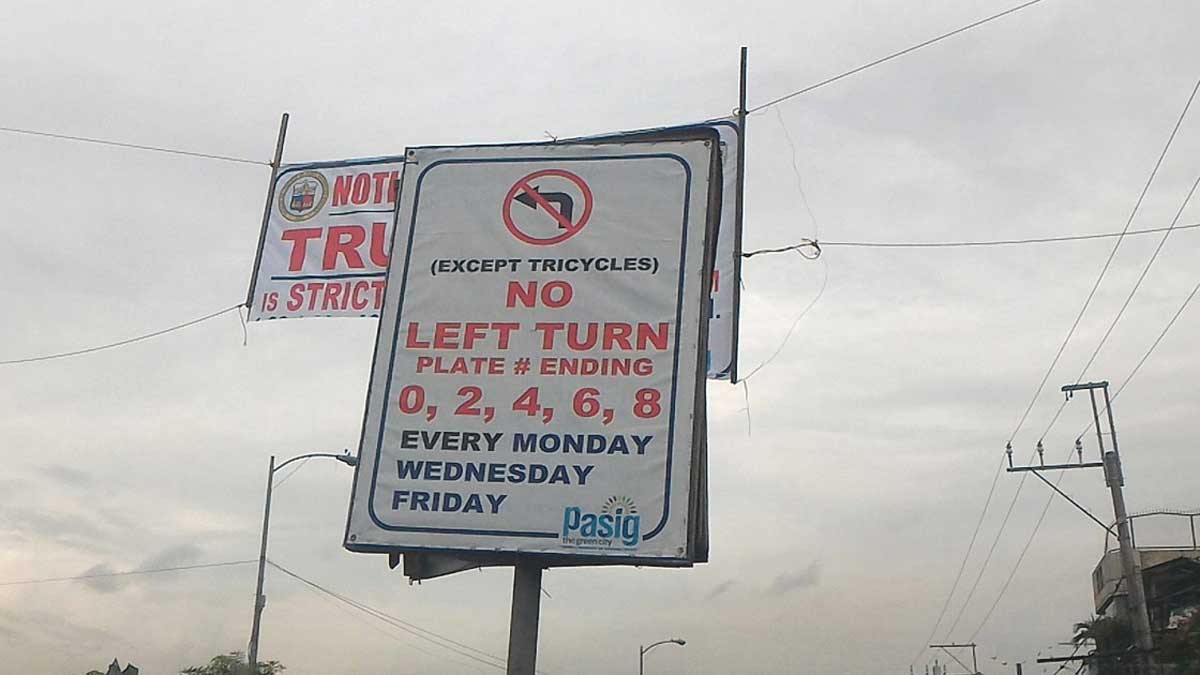 Motorists who traverse several roads in Pasig City may soon get a reprieve from a traffic scheme that has been described as confusing.
Mayor-elect Vico Sotto earlier promised to end the controversial odd-even traffic scheme currently in place on Elisco Road; R. Jabson St.; San Guillermo Street; Sandoval Avenue; and F. Legaspi Bridge.
Motorists have complained that they are confused about the scheme which bans four-wheeled vehicles with plates ending in even numbers from using these roads every Monday, Wednesday, and Friday, while odd-numbered vehicles are banned from these areas every Tuesday, Thursday and Saturday.
The odd-even scheme has been in place since September 2016.
In a tweet last March, Sotto said he would put an end to the scheme on his first day in office.
Sotto, who ended the Eusebios' 27-year grip on Pasig, has also said that he will prioritize healthcare and social services over infrastructure spending.