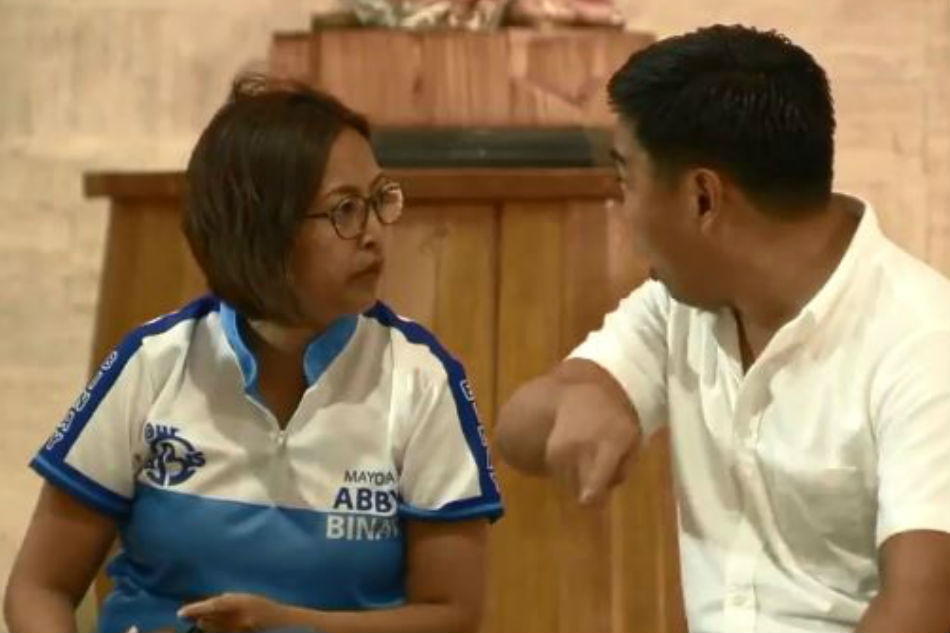 The sibling rivalry between Makati mayoral candidates Jejomar Erwin "Junjun" Binay Jr. and reelectionist Mayor Mar-len Abigail "Abby" Binay escalated on Saturday, following a public confrontation inside a church.
Videos making the rounds of social media shows Junjun confronting Abby during a forum hosted by the Parish Pastoral Council for Responsible Voting (PPCRV) at the San Ildefonso Parish in Barangay Pio del Pilar, Makati City.
Tension rose after Abby, who sat beside Junjun, called on candidates to stop spreading lies, which led to a heated argument. Irked, Junjun stood up, looked set to walk out but then knelt and bowed to Abby.
Makati police chief Rogelio Simon initially intervened, followed by Vice Mayor Monique Yazmin Maria "Nik" Lagdameo and the Binay patriarch, former vice president Jejomar Binay.
Junjun told the gathering that he was upset by the accusation that he was lying and took a swipe at Abby by pointing to unfinished projects, prompting cheers and boos.
The incumbent later issued a statement, saying, "I find it most unfortunate that my brother said hurtful things to me and acted in such a manner inside a church and in the presence of my father and our Makatizens (Makati citizens)."
Abby won the Makati mayorship in the 2016 elections after Junjun was dismissed the previous year over project irregularities. Two of her siblings, reelectionist Senator Maria Lourdes Nancy Binay and Anne Binay have come out in support of Junjun.