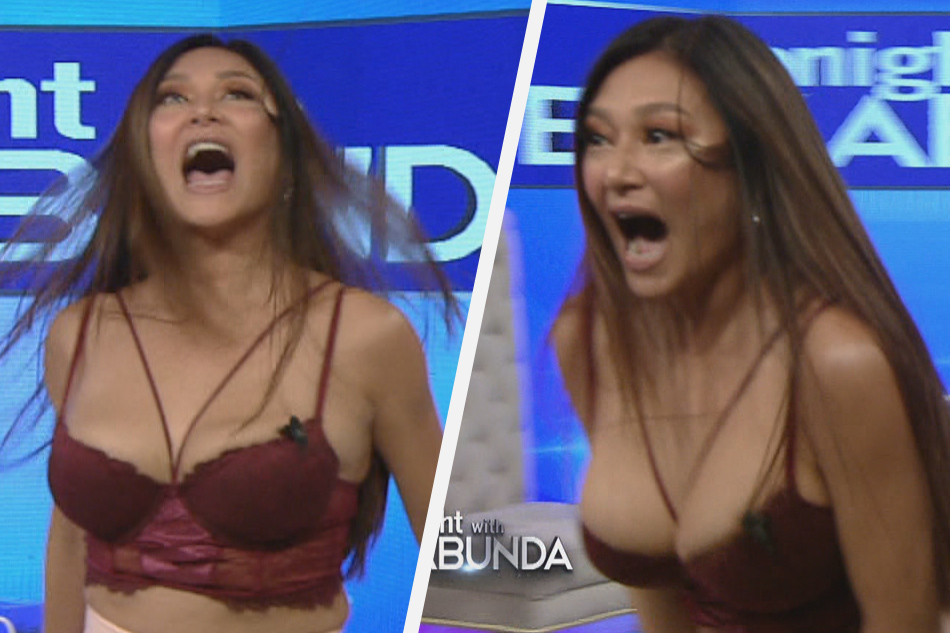 MANILA — Rufa Mae Quinto is no stranger to portraying a superhero, and she's more than up to the task of taking on another costumed, flying character — specifically the coveted role of Darna.
In a portion of a "Tonight with Boy Abunda" interview that has since gone viral, the comedienne asks Star Cinema, the producer of the big-budget film project, to cast her as the Mars Ravelo character.
Quinto, who played the Darna-inspired "Super-B" character in a 2002 film, put her action-star skills to use as she pretended to audition for the role vacated by Liza Soberano.
Uttering Darna's iconic line before she transforms into her superhero form from Narda, Quinto performed a cartwheel and jumped with enthusiasm — to the point of ripping her pants.
"Ay, 'yung pants! Napunit! Huwag niyo pakita!" she said, as she asked a staff member to hand her something to cover her legs.
The official Facebook upload of the hilarious "audition" immediately went viral and, as of writing, already had some 1.5 million views, 50,000 likes, and 20,000 shares.
Star Cinema, following Soberano's exit early this month, said it has started the selection process for the new actress to portray the millennial iteration of Darna.