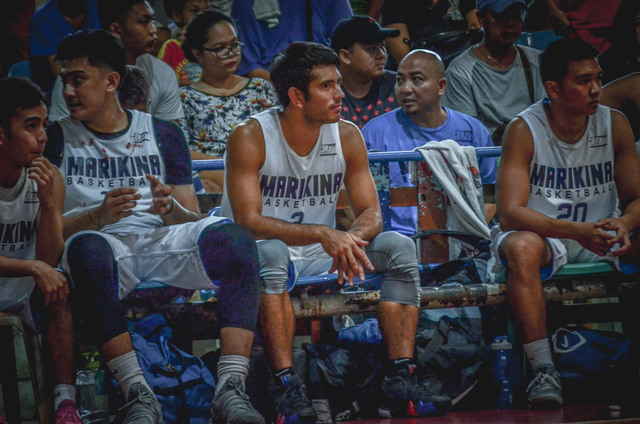 Expansion team San Juan and last season's semifinalist Valenzuela outplayed their respective rivals on Wednesday night, May 30, and showed their readiness to compete in the more challenging, longer season of the Maharlika Pilipinas Basketball League (MPBL).
Led by PBA veterans Mac Cardona and John Wilson, the Knights blasted the Shoemasters, 92-65, making a strong statement to the rest of the 25 other member teams in the league.
Cardona – who had been embroiled with several personal controversies – hopes to turn his life around with a second chance on court.
The Knights, champion of the MPBL's precursor, the Metropolitan Basketball Association in 2000, displayed their full potential and showed their firepower.
They gave celebrity baller Gerald Anderson, who plays for Marikina, a neat lesson on what to expect in the fastest growing regional basketball league in the country put up by Senator Manny Pacquiao with PBA great Kenneth Duremdes serving as commissioner.
Anderson, the movie and television personality who's also a solid ball player, committed 3 turnovers and even got called for an offensive foul as he had a difficult time wriggling free from the defense of San Juan guards.
Over at Valenzuela's THOA Court, the Classic bucked a slow start before turning back the Pasig Pirates, 96-88, in the other tune up match scheduled Wednesday.
The Chris Gavina-mentored Classic rallied from a 16-point deficit in the first period and got their bearings back when Paoolo Hubalde, the team's court general returned.
Hubalde was poked in the eye in the first period and had to be relieved. His comeback in the second quarter sparked Valenzuela's play and together with Rocky Acidre as the Classic got back into the game, trimming the lead down to four midway second period.
The more experienced Classic, who battled inaugural staging champion Batangas City in the semifinals, kept their poise from there on.
"We have to come out prepared, right from the very start. We cannot allow ourselves to fall behind early. That's not a good habit," added Gavina.
The Classic have two more scheduled tune up games in the coming days.