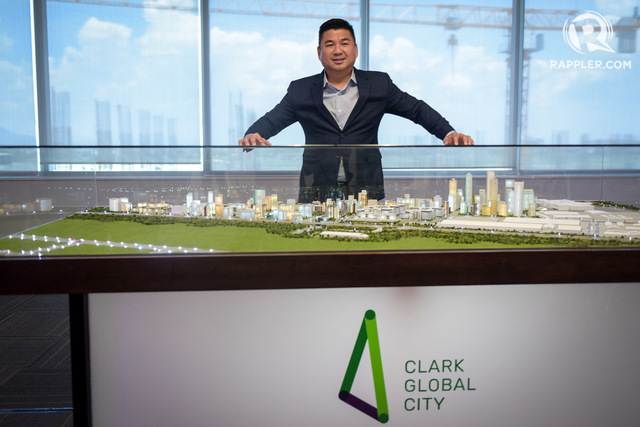 Dennis Uy-led firm Udenna Corporation gave the press a sneak peek of what its envisions as the "new center" of business in the country.
Uy said Clark Global City, a 177-hectare development within the Clark Freeport Zone in Mabalacat, Pampanga will be the new "Bonifacio Global City" within 10 years.
"Clark Global City will offer a global business destination and spur economic transformation outside of Metro Manila, complementing the government's efforts to spread growth across the country," Uy said.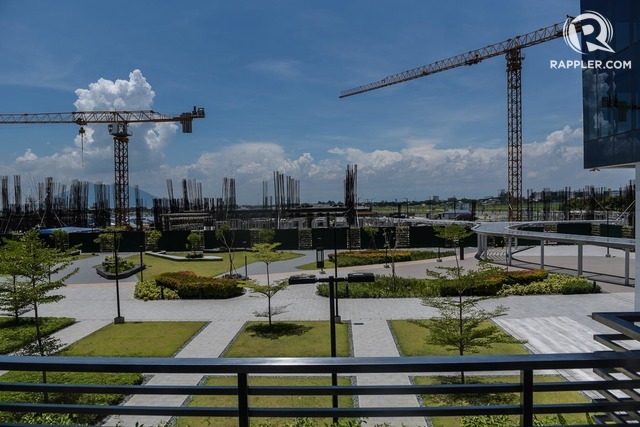 Udenna poured some initial P6 billion for the "horizontal development" of the area, which includes roads, drainage, and common areas. The "vertical development," which includes office buildings, hotels, dormitories, and other recreational spaces will be open to local and foreign investors.
Over the next 10 years, Udenna envisioned the area to have a huge SM mall, a 5-star hotel, a resort and casino, office buildings, dormitories, and a University.
The development will also feature an "iconic tower" which they claim will rival the Macau tower and Paris' Eiffel Tower.
For all plans to materalize, Wilfredo Placino, Udenna's vice chairman and managing director, said they invited investors "to put up basic amenities."
"There are around 9 'hot' negotiations and the next 3 months, we will be disclosing most of them, and those are just local [investors]."
Placino revealed they will be rolling out road shows in Hong Kong, China, and Japan to attract the international market.
"We want to invite investors to put up basic amenities. We are looking to donate a portion of the area for schools, another area for church," Placino said.
Uy said that the development will help decongest Metro Manila and is in line with the government's master plan.
Clark Global City will benefit from the government's infrastructure push, specifically the NLEX-SLEX connector road, Subic-Clark Cargo Railway, and the PNR North Railway. The projects are seen to be completed within the next three years.
The PNR station will sit just next to the planned SM mall.
Meanwhile, the area is just a 10-minute drive to the Clark International Airport. The airport's new terminal will have a direct link to the area.
Uy has been on a shopping spree for companies since President Rodrigo Duterte ascended to power.
Udenna bought out the former developer of the area, Global Gateway Development Corporation last year for $1 billion. The transaction was supported through loans from the Bank of China, BDO Unibank and the Philippine National Bank.
Udenna also owns and operates Phoenix Petroleum Philippines, the 2GO Group, Chelsea Logistics, and Enderun Colleges.
The 43-year old Uy hailed from Davao City and contributed P30 million for Duterte's campaign.
Duterte even went to the Philippine Stock Exchange

when Uy's Phoenix Petroleum celebrated the anniversary of its Initial Public Offering.
Entrepreneur Philippines
estimated his and his family's net worth to be in the vicinity of
P22 billion, or around $430 million
.