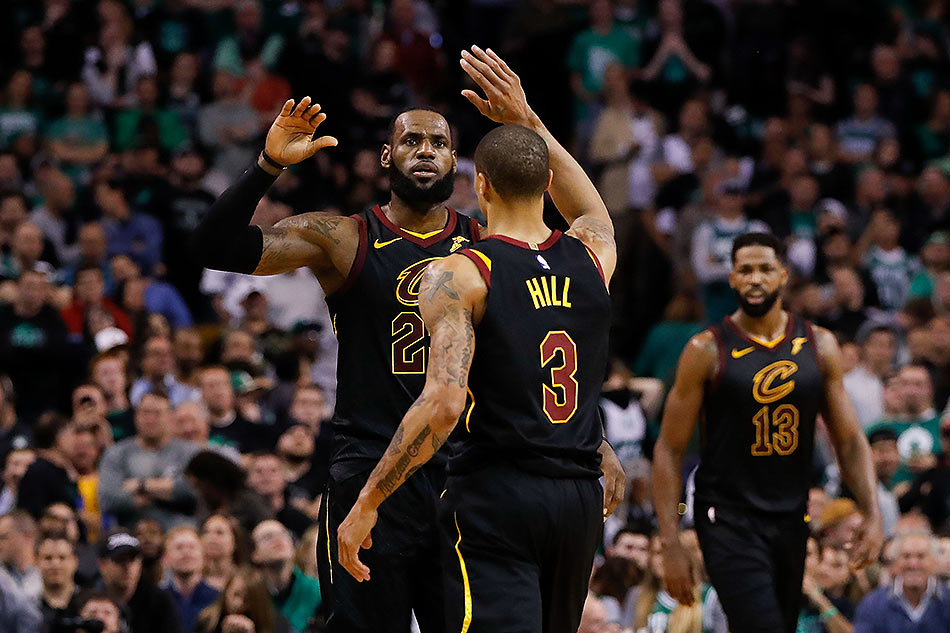 Of the 13 players on the Cleveland Cavaliers' roster heading to the NBA finals, only LeBron James, JR Smith and Tristan Thompson have played in all 4 title series against the Golden State Warriors.
Kevin Love has played in 3 after missing a majority of the 2014-15 playoffs wherein he suffered a shoulder injury that required surgery.
Kyle Korver, the fifth returnee for Cleveland, debuted in the Cavaliers jersey last year, when James and co. lost 4-1 to the Warriors.
The rest of James' teammates, including rookies Cedi Osman and Ante Zizic, are debuting in the finals.
Jose Calderon is a 12-year veteran playmaker known for his time playing for the Toronto Raptors and once leading the league in free-throw and 3-point percentages.

Jordan Clarkson and Larry Nance spent the first years of their career playing for the floundering, post-Kobe Bryant years with the Los Angeles Lakers.

Rodney Hood played his first 3-and-a-half, injury-plagued seasons with the Utah Jazz.

Jeff Green, drafted by the now defunct Seattle Supersonics team in the 2007-08 season, bounced around playing for 5 different teams before landing in Cleveland. He once had to miss an entire season because of a heart condition.

Of James' current teammates, George Hill may have had the best chance of reaching the finals previously. He played 3 seasons for the San Antonio Spurs, but it was during a stretch in which the Spurs were bounced in the first round twice and once in the second round. He played 5 years with Paul George and the Indiana Pacers, but were head on against James and the Heat's "Big 3" era.
All in all, since James arrived in the 2014 season, he has helped 21 players get to the NBA finals for the first time in their careers.
In 2014-15, James led Irving, Smith and Thompson, as well as Matthew Dellavedova, Joe Harris, Timofey Mozgov and Iman Shumpert, to their finals debuts.
In 2015-16, it was the turn of Love, Channing Frye and Dahntay Jones to reach the big dance for the first time, while in 2016-17, Korver, Derrick Williams and many-time All-Star Deron Williams advanced to the title series for the first time.
Of the aforementioned 21 players, 7 of them have or had been in the league for 9 years or more when they teamed up with James — Korver (13), Calderon (12), Deron Williams (11), Smith (10), and Frye, Green and Hill 9 each. Frye and Green each missed an entire season because of a heart ailment.