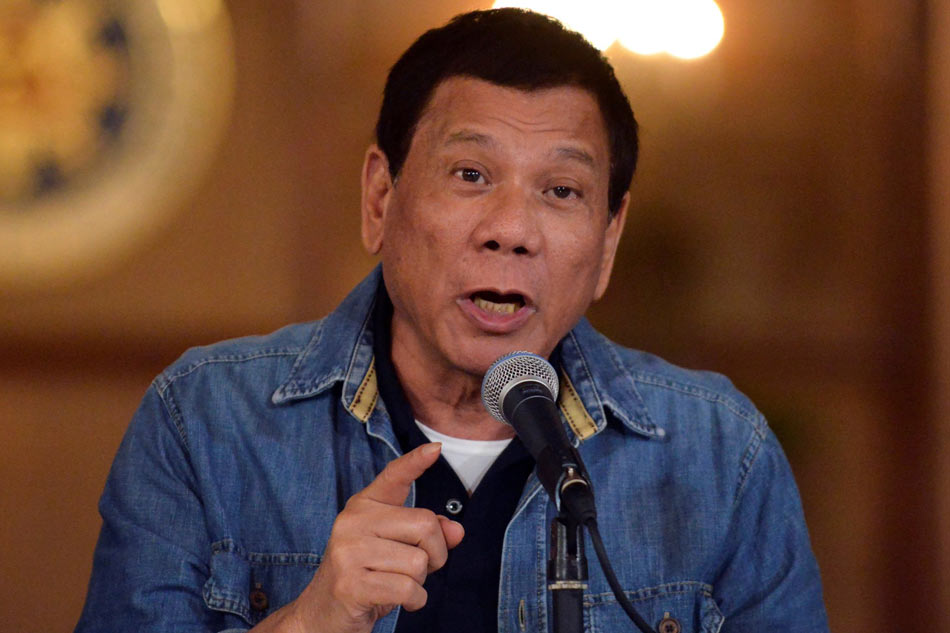 President Rodrigo Duterte announced that the Philippines would withdraw to the International Criminal Court (ICC).
Presidential spokesperson Harry Roque confirmed the news in a text message to the press and according to the 15-page statement the withdrawal was "effective immediately".
This decision happened after the ICC started its preliminary examination on the complaint filed by Attorney Jude Sabio, accusing President Rodrigo Duterte of committing crimes against humanity during the war on illegal drugs launched by the current administration.
According to the decision, the withdrawal of the Philippines from the Rome Statue was due to the outrageous, baseless and unprecedented attacks on President Rodrigo Duterte as well as against the current administration.
It also said that the ICC prosecutor is trying to seek jurisdiction over Duterte 'in violation of due process and presumption of innocence'.
The Philippines signed the Rome Statute in 2000 and accepted in 2011, becoming its 117th State Party.
However, according to the article 127 of the Rome Statute, the withdrawal of a state from the ICC shall take effect one year after the decision of the country.
"a state may, by written notification addressed to the Secretary-General of the United Nations, withdraw from this Statute. The withdrawal shall take effect one year after the date of receipt of the notification, unless the notification specifies a later date."
ICC is an organization that investigates cases of war crimes, crimes against humanity, genocide and crimes of aggression.
Meanwhile, former Solicitor General Florin Hilbay said that the President has no authority to withdraw from the ICC.
"The ICC was ratified by the Senate. Withdrawal, as a constitutional matter, requires a similar concurrence," he said.
However, Senate President Koko Pimentel expressed his support to Duterte's decision and labeled the case filed by Sabio as 'non-sense'.
"Yeah, if I were President baka ginawa ko rin yun e. Kasi imagine sinong nagrereklamo? Tapos ano 'yung mga alegasyon? Hindi ba ito domestic policy?" Pimentel told Senate reporters
"This is law enforcement. Sa mata ng Presidente noong nagkakampanya pa siya, the main problem is law and order. Anong root cause ng deterioration? Sa mata niya , drugs, validated by the people. He won the election, he will now impose the law.
"May law and yet nakikialam sila . They are trying to micromanage the country. E somosobra na. I can see his point of view," he added.