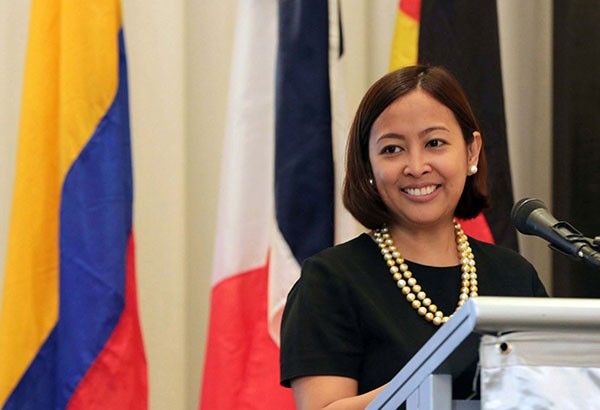 Residents in Makati can now avail of virtual health care services from medical doctors of the Ospital ng Makati (OsMak) starting Monday (July 13).
In an advisory Sunday, the Makati local government said patients seeking medical attention can now communicate with their physicians without compromising physical distancing guidelines to prevent the spread of the coronavirus disease (Covid-19).
The Makati government said the launching of the OsMak e-Consult program (telemedicine consultation) -- an online medical consultation with the healthcare professionals -- is part of its commitment to strengthening the "Alagang Makatizen" program amid the health crisis.
The OsMak e-Consult initiative involves the use of digital equipment and other electronic gadgets for the purpose of diagnosis, treatment, management, education and follow-up care "(when) the face-to-face medical consultation is not possible."
loading...
The online consultation for every health clinic in Makati is scheduled: medicine and surgery clinics (July 13); pediatrics and OB-Gynecology clinics (July 14); ENT-HNS, ophthalmology, and dermatology clinics (July 15), and family medicine and physical/rehabilitation medicine clinics (July 16).
Meanwhile, the local government reminded anew business owners and residents to continue observing health protocols to prevent the spread of Covid-19.
Makati City Mayor Abigail Binay urged residents to cooperate with the local government in implementing safety and health protocols amid the city's transition to a more relaxed general community quarantine (GCQ).
Binay has tasked the Business Permit and Licensing Office (BPLO) to monitor and perform routine inspections on business establishments within the city.
"The BPLO conducts routine inspections on business establishments to ensure compliance amid the pandemic," she said, noting that the BPLO team continues to inspect establishments to remind business owners that they should "comply with the government's preventive measures and health protocols on Covid-19 at all times."
The local government called on the public to report any person or establishment found violating GCQ guidelines in the city.
Residents may report through hotline 168 or directly in the mobile application Makatizen App.
philippine news today philippine news gma philippine daily inquirer breaking news today philippine news headlines latest news philippines philippine news headlines today abs cbn news today philippine star abs-cbn news today abs cbn news live abs cbn news tv patrol abs cbn entertainment philippine news today manila news philippine news gma abscbn news twitter gma news weather balita ngayon sa gma news tagalog gma news and public affairs 24 oras news gma news entertainment gma news tv shows gma news walang pasok gma news tagalog version philippine news today philippine news headlines philippine news gma philippine news headlines today philippine news tagalog latest news philippines philippine daily inquirer breaking news today philippine newspapers