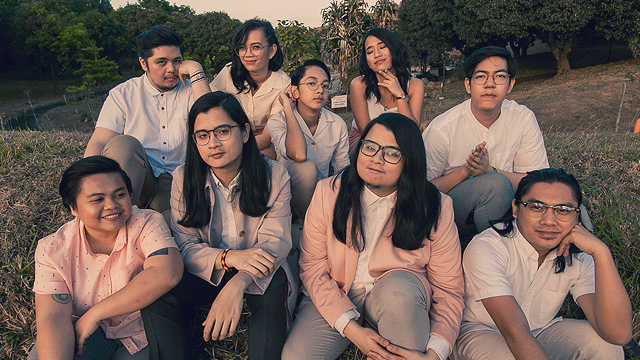 In their highly anticipated and well-thought-out debut album, Limasawa Street, Ben&Ben delivers a clear and cohesive message: hope. "We wanted the album to represent a place of light by singing about hopeful perspectives in troubled situations," lead singer and guitarist Paolo Guico said during the press conference for the album on May 10.
Paolo and his twin brother Miguel (vocals and guitar) have come a long way since forming The Benjamins in 2015. From starting out as a duo, the musical endeavor has evolved into a nine-piece folk-pop band including young talents Poch Barretto (electric guitar), Keifer Cabugao (violin), Agnes Reoma (bass), Pat Lasaten (keyboard), Toni Muñoz (percussion), Andrew de Pano (percussion), and Jam Villanueva (drums).
Miguel likened the feeling of finally debuting their album to enjoying a meal after a long period of hunger. "[It feels] very satisfying because we've been working on it for quite some time. Every step of the process made us excited to make people hear the songs, and then we realized all the work that still needed to be done. But now, it's done, so we're very satisfied and we're very excited for all of you to hear the songs," he shared.
With instant hits likes "Kathang Isip," "Maybe The Night," and "Ride Home," Ben&Ben quickly became a crowd favorite in the local gig circuit. And since infiltrating the music scene, they have also lent their sound to a number of movies, including Goyo, Exes Baggage, Siargao, Nakalimutan Ko Nang Kalimutan Ka, and the upcoming Pista ng Pelikulang Pilipino entry, LSS, where the band will also make an appearance.
All that helped propel Ben&Ben to break into the mainstream music scene. You could say it was only a matter of time before they came out with their first full-length record.