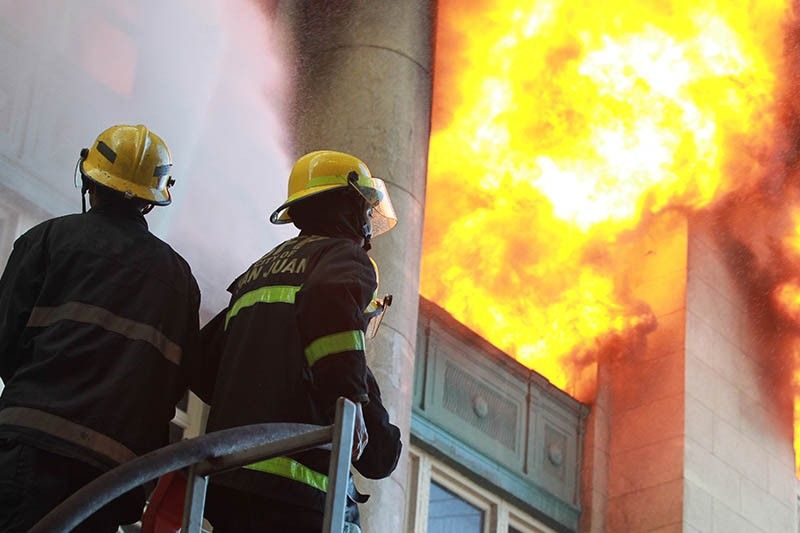 The Juan Luna Building in Binondo, Manila, which houses the National Archives of the Philippines, caught fire Monday morning.
The fire reached Task Force Charlie as of 8:06 a.m., according to Fire Officer 1 Crisbet Mahinay.
Mahinay added that 30 firetrucks were deployed to the site.
The blaze, which began past midnight, started at the Land Management Bureau Building in Plaza Cervantes.
The Bureau of Fire Protection has yet to declare fire out as of posting.
Netizens expressed concern on the historical records and documents stored inside the burning building.
The NAP is the official repository of the nation's permanent records and records of archival and historical value.
Republic Act 9470, passed on May 21, 2007, established the NAP but its roots can be traced to the 19th century when the Spanish colonial government established the Office of Archives.