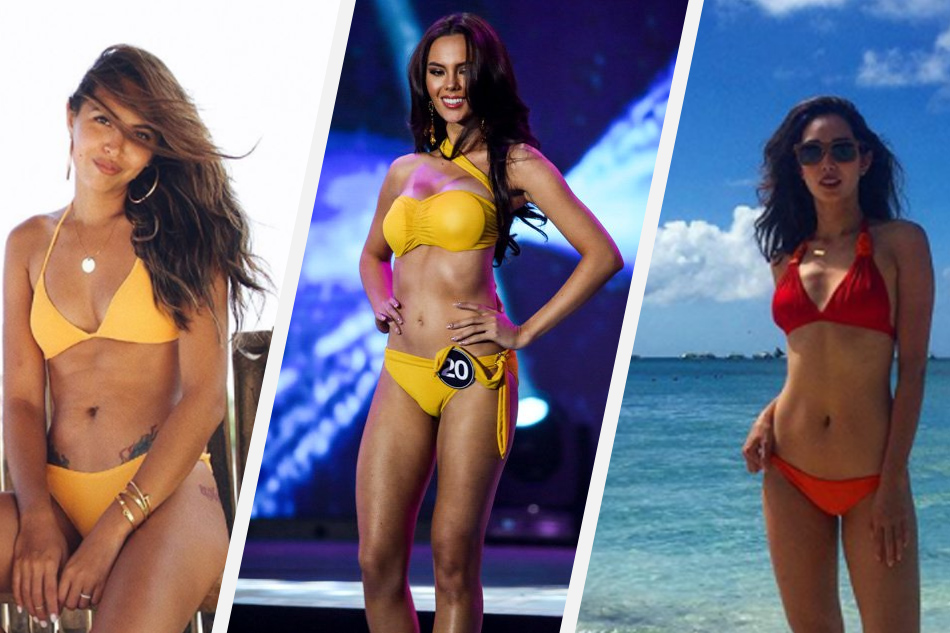 Aside from the Miss Universe Philippines crown, Catriona Gray also bagged numerous special awards during the Binibining Pilipinas coronation night. But if two past queens had their way, Gray wouldn't have gone home with one of those accolades -- that of being the "best in swimsuit."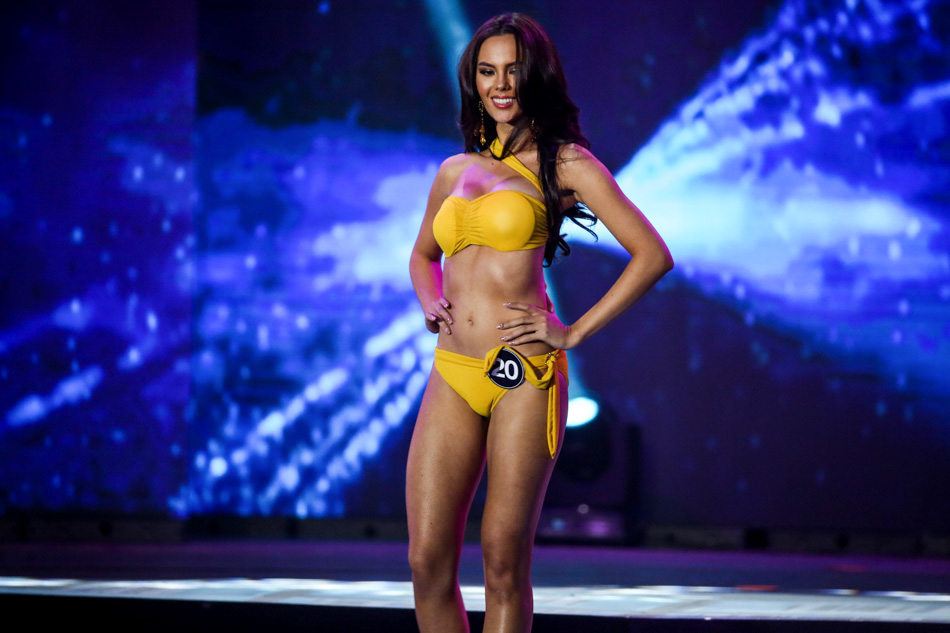 Maggie Wilson, who won Binibining Pilipinas World in 2007, and Bea Rose Santiago, who was crowned Miss International in 2013, made their opinion clear on social media as they watched the ABS-CBN telecast of the pageant Sunday night.
Screenshots of Wilson's and Santiago's Facebook posts circulated among fans of Gray. Santiago expressed surprise with the result, while Wilson said: "Huh, best in swimsuit? Paano? I mean, pretty face but definitely not the best body out there."
On Twitter, Santiago followed up by saying, "It should not be all about the face," and identifying a specific candidate -- Binibini 14 Samantha Bernardo -- as the "deserving" winner of the swimsuit award.
Wilson and Santiago's candid comments made them the targets of "bashing" from supposed fans of Gray. On Instagram, the two queens were flooded with "rude comments," in Santiago's words.
Her exchange with a number of Gray's fans have since been deleted.
Wilson, meanwhile, took a screenshot of a comment that called her husband her "sugar daddy," and her mother a "monkey." She posted it on her Instagram stories, with a caption tagging Gray's account, "You can hate me if you like, but how dare you go after my family! These are your fans, @catriona_gray."
While that post has since been removed, Wilson retained another Instagram story where she also tagged Gray, apparently to inform her about the "nasty" behavior of her so-called fans. In that statement, Wilson also clarified she believes Gray deserved being crowned the country's representative to Miss Universe.
She wrote: "Getting so much hate for a comment I made about Catriona Gray. I didn't agree with her being awarded best in swimsuit. I stand by that. I also do think she's beautiful and deserves her Miss Universe-Philippines win for overall performance.
"Did you forget I also wrote that? Or did you choose to ignore and neglect to read, screencap and share that part just so you have a 'reason' to hate?"
Referring to Gray, Wilson continued: "Why don't you ask her what she thinks? I'm sure she won't condone how nasty you're all being. An opinion is different from bashing."
Apparently getting wind of the situation, Gray took to Instagram to address her fans. In a statement posted through her stories, she urged her supporters to not be "overly sensitive" and refrain from "retaliating with negativity."
She wrote: "Hey, my loves. I've been seeing some comments online regarding the comments of two of our beauty queens and their opinions on the best in swimsuit award in BBP2018.
"Firstly, everyone is entitled to their own opinion. Let's not be too overly sensitive. As I've said before, debating and stating your own opinion is okay, but let's not retaliate with negativity."
Gray ended by calling on her fans to focus on their shared triumph, with "more love, more positivity."