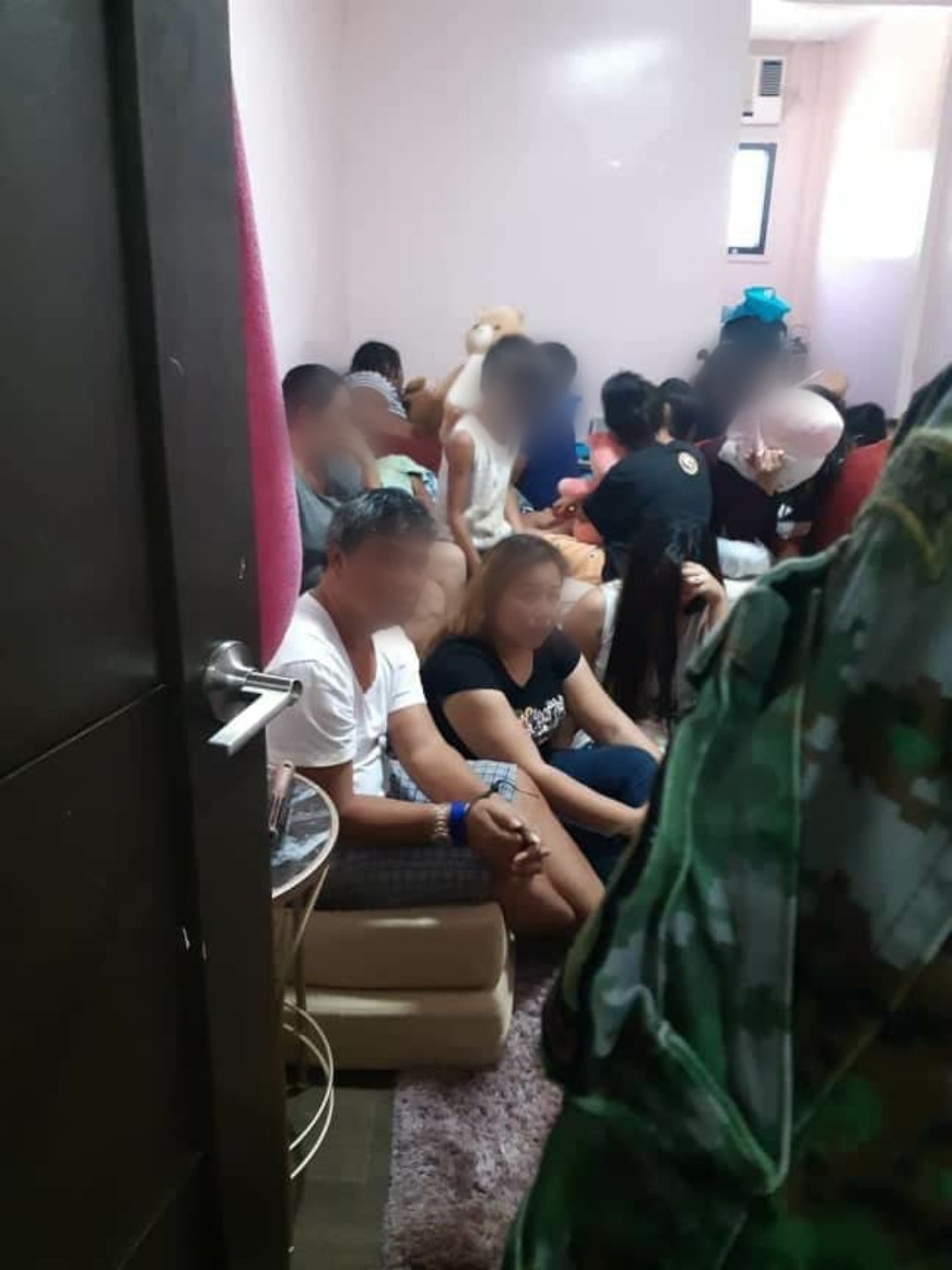 KAPA Community Ministry International Founder Joel Apolinario has been arrested in Lingig, Surigao del Sur for syndicated estafa, an official confirmed Tuesday.
Apolinario was arrested for syndicated estafa with no recommended bail as issued by a Cagayan de Oro regional trial court.
"Confirm [ed yung arrest] po sir but as to the details hinihintay pa namin," CARAGA Public Information officer Renel Serrano confirmed the report with ABS-CBN News.
Twenty three others were also arrested along with Apolinario.
Some 30 high powered fireams such as M16 rifle, M4 rifle, garand rifle, machine gun, sniper rifle, shotgun and rocket propel grenade were confiscated.
loading...
A Surigao del Sur court in February ordered the arrest of the founders, officers and promoters of the Kapa Community Ministry International on fraud charges.
Arrest warrants were earlier issued against KAPA founder and president Joel Apolinario, trustee Margie Danao, corporate secretary Reyna Apolinario and promoters Marisol Diaz, Adelfa Fernandico, Moises Mopia and Reniones Catubigan based on a case filed by the Securities and Exchange Commission, the SEC said.
The certificate of registration of the group has been revoked by the SEC in 2019 after it promised members a 30-percent return for donations.
philippine news today philippine news gma philippine daily inquirer breaking news today philippine news headlines latest news philippines philippine news headlines today abs cbn news today philippine star abs-cbn news today abs cbn news live abs cbn news tv patrol abs cbn entertainment philippine news today manila news philippine news gma abscbn news twitter gma news weather balita ngayon sa gma news tagalog gma news and public affairs 24 oras news gma news entertainment gma news tv shows gma news walang pasok gma news tagalog version philippine news today philippine news headlines philippine news gma philippine news headlines today philippine news tagalog latest news philippines philippine daily inquirer breaking news today philippine newspapers